Business taxi

We have a wide range of additional services for our business customers, as we know better than anyone that a business customer values high quality and distinctive transport.
We can meet almost any transport requirement, and the driver will make sure that the passenger will lack for nothing – even if you prefer to travel abroad by taxi. Our Customised Transport department is ready to make a tailor-made proposal for you every working day. Ordering and paying for business taxis: there are several handy options.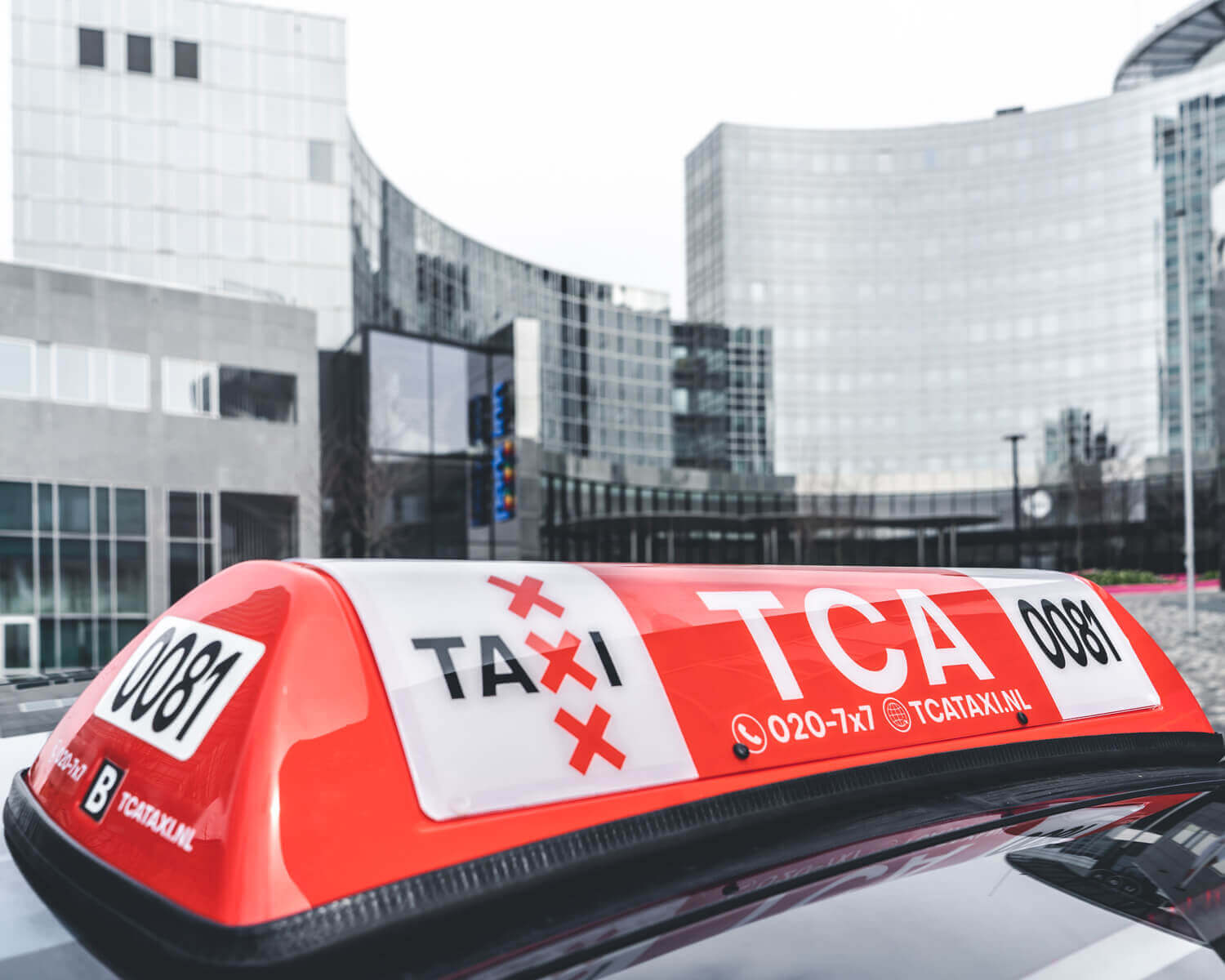 Business fleet
If you want to arrange excellent transport for yourself, your colleagues or your guests, you can book one of our almost 600 business class drivers.
Loyalty card
With a TCA loyalty card, there is no more need for cash payments. With TCA's personal, plastic loyalty card, you can easily take a ride at your company's expense. The loyalty card can also be added to the TCA app as a means of payment. That means it's no problem if you forget it once in a while!
Putting rides on a corporate account
If you have several people that you want to transport at the expense of your company, you can put your taxi rides on a corporate account. You can let us know which rides you would like to see taken care of and we will book the taxis for your guests. Your guests will be transported, without having to pay the fare.
Own taxi rank
Always want to have one or more taxis at your disposal? This is possible if you create your own taxi rank on site. That way, there is always a TCA taxi ready for your guests or customers at the door. Very convenient and the best service is guaranteed!
Autobooker
For bars and restaurants, etc. we offer TCA Autobooker. A simple touchscreen device that allows you to order one or more taxis at the touch of a button. This way, you can keep all your attention on the guests.
VIP
TCA also offers specific transport, suitable for all kinds of special wishes. For example, TCA has a luxurious VIP fleet for top-level transport.